Introducing our new Workforce Management Portal 1.0
We've automated global contracting! Everything involved with international employment can now be managed in one single place.
Online onboarding & KYC
Contract Management
Payroll
Timesheets
Expenses
Compliance
Reports and more
You can reach your goals faster with our technology, backed by our global team.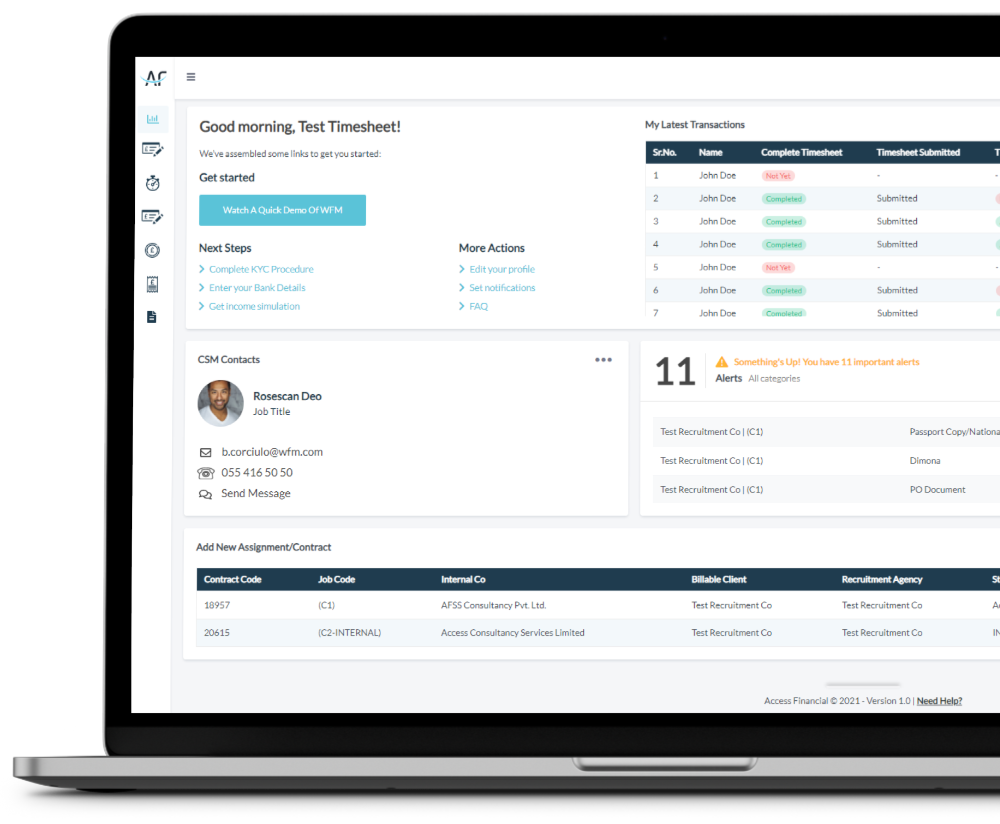 Cloud-based and Mobile friendly
WFM Portal is a web-based client self-service system designed to automate and boost international employment. The portal is mobile-friendly and accessible from anywhere in the world.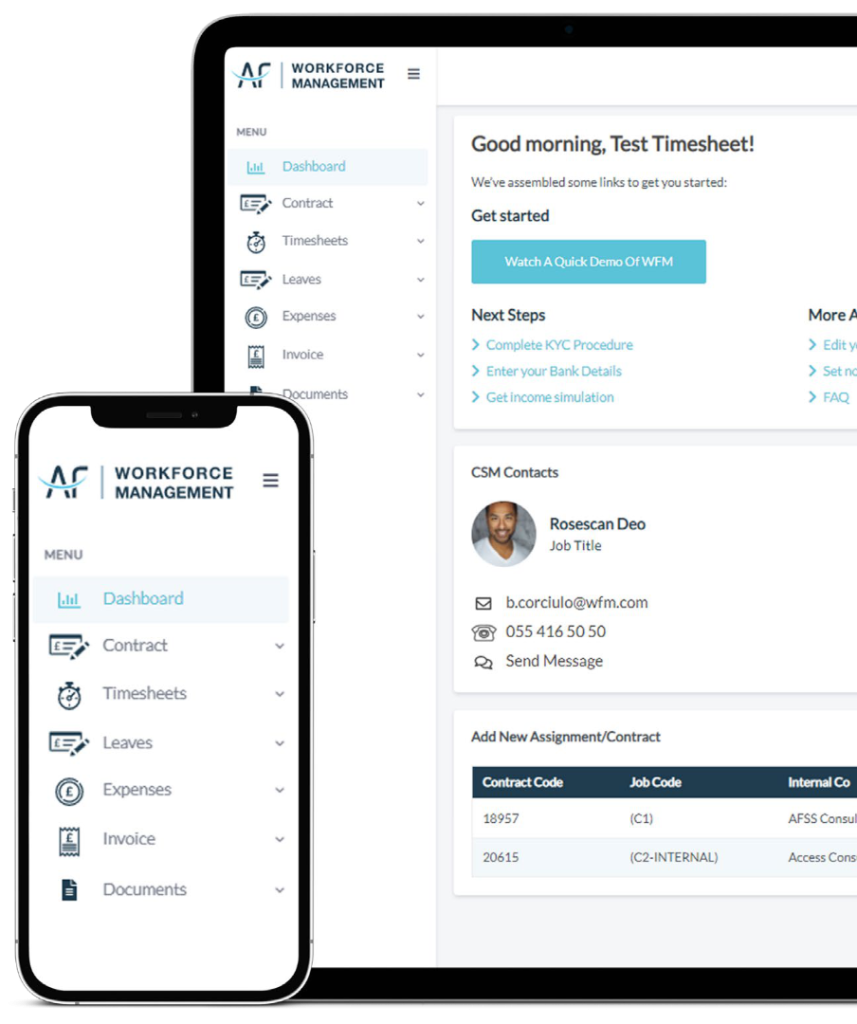 Contractors are onboarded in minutes
Our onboarding module allows contractors to onboard on their own from one centralized interface—specifically, from one page. The process is intuitive, user-friendly, and streamlined.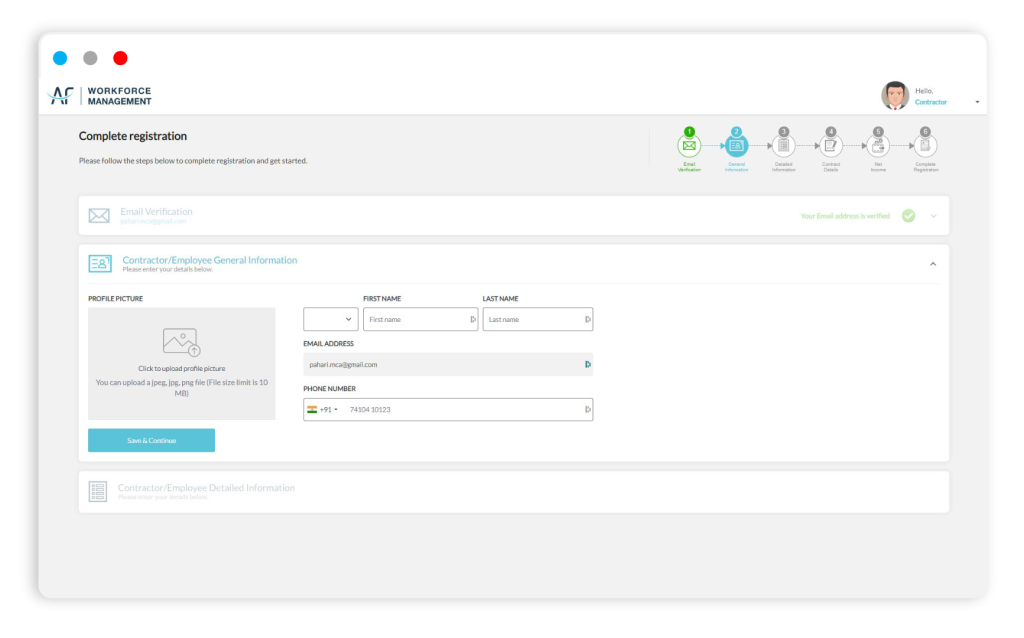 We ensure contractors are compliant with local laws
Our network of local tax and legal experts ensures compliance with regional laws and tax rules, so you can focus on your business.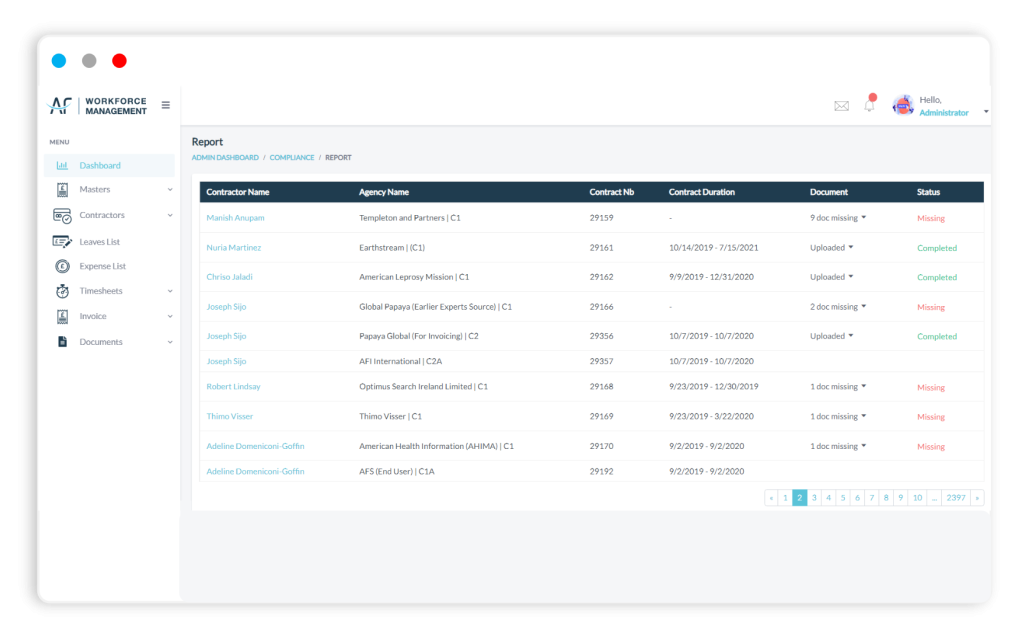 Automated timesheet,
billing and payroll processes
With WFM Portal, contractors/employees can submit timesheets and expenses directly to the portal, eliminating manual data entry. Your dashboard specifies exactly which documents are pending and sends reminders so that everything is organised and not missed out.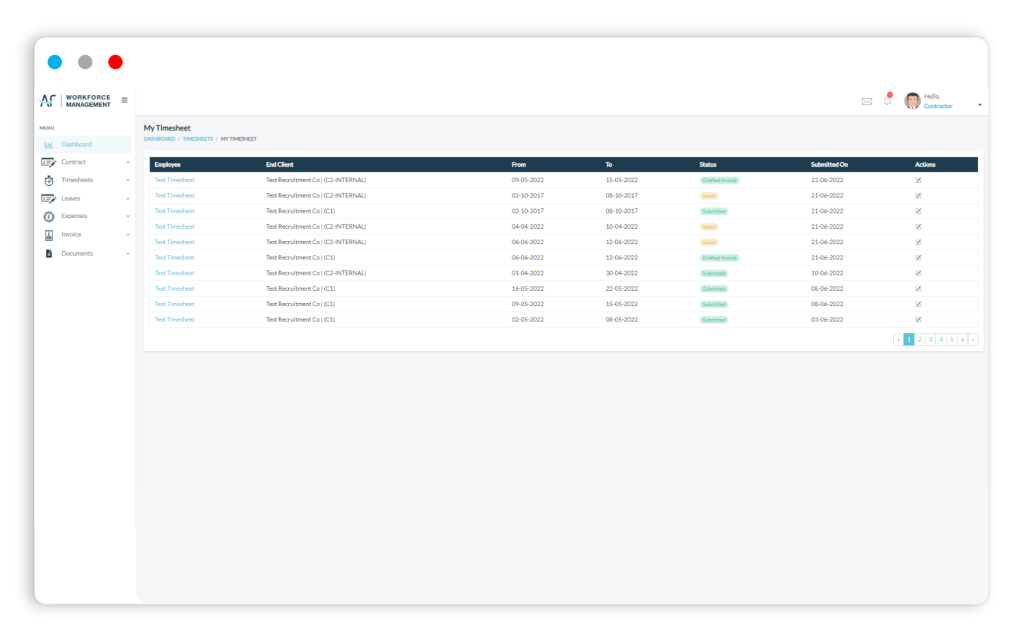 Calculate your Net Retention in few clicks
With just a few mouse clicks, you can calculate your salary accurately and choose the best employment option in the country of interest.